The global pandemic has forced many to adapt to new situations in the past two years. Brands and companies had no choice but to pivot to online events. Virtual exhibitions and virtual showrooms have followed.
And many are reaping the rewards of digital transformation by integrating immersive technologies into their marketing strategies. One of the companies that have successfully jumped on the enterprise metaverse bandwagon is Canon.
The Canon Virtual Business Experience Centre offers an immersive way to experience Canon's business solutions and printing possibilities. It aims to build meaningful connections with their online customers. Customers can participate in a walkthrough experience as they click on different products on display. It also allows an immersive 720° and 3D imagery view as if you were walking in a physical showroom.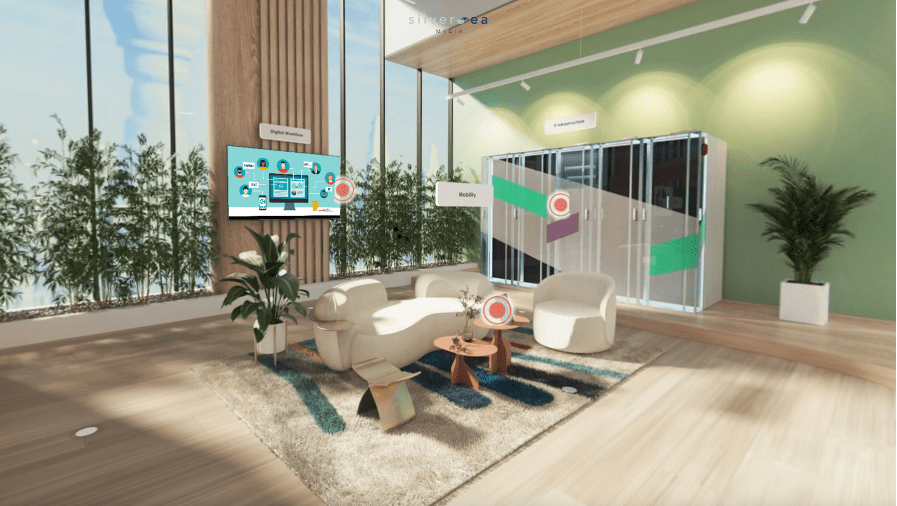 Background Information
Footfall in Canon's physical showroom has dropped significantly in the wake of the pandemic. They have had to limit the number of visitors at any given time in a showroom while maintaining social distancing measures. This situation has given customers an incomplete experience. Therefore, we are committed to helping Canon showcase its products and services in a virtual environment and strengthen its customer relationships.
Action Plan
Introducing the Canon Virtual Business Experience Center! Like a virtual exhibition, a virtual showroom is open 24/7 and not limited to any physical location. It works in every web browser and on every modern mobile device.
The center allows visitors to conduct a seamless virtual tour of the showroom. When they see something they like in the tour, they can just click on the product and access the product information.
Canon presents several products and services; AI capture, cloud platform, output management, and scanning service, applied in the general office environment. The center also displays a wide range of print samples and printing products along with the application.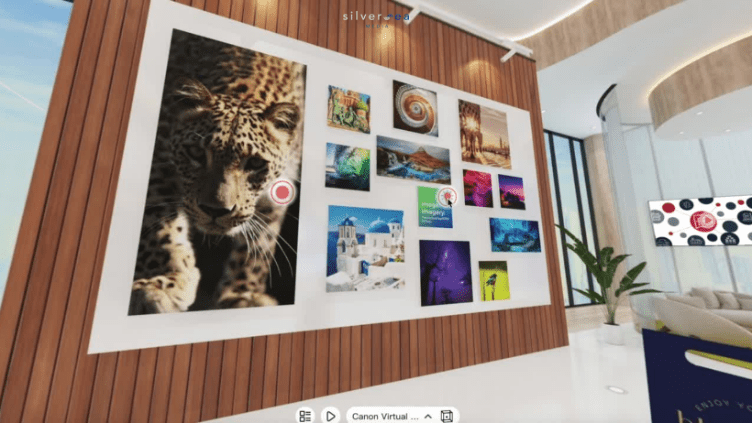 There is a virtual reception and a meeting room booking system. Customers who want to get an overall picture of the solutions can do so via an on-demand payment.
Our Immersive Virtual Showroom Solution allows Canon to present its products like never before using an array of interactive elements. They can generate more engagement by showcasing videos, images, audio, and adding hyperlinks — all within the virtual 3D space. 
Results
The Canon Virtual Business Experience Center has helped the company overcome the obstacles of navigating a growing online customer base. Canon can engage a larger audience and generate a greater opportunity to increase their sales. With fewer overhead costs, the center has become a more effective and efficient option for reaching customers.
We believe data is crucial in understanding customer needs. Therefore, our Immersive Virtual Showroom Solution is equipped with robust data capturing and visitor behavior insights. In this case, Canon can build a comprehensive data set and can follow up with their targeted marketing strategies. 
Learn more about Silversea Media Group's Immersive Solutions: https://silversea-media.my/immersive-event/