Unlike a physical event, a virtual fair enables companies to track and evaluate every move of each attendee within the environment, which highly improves the quality of leads. Generating leads, therefore, is no longer a terrifying challenge if you use the best features and tools that a virtual event entails. Here's a list to get you started: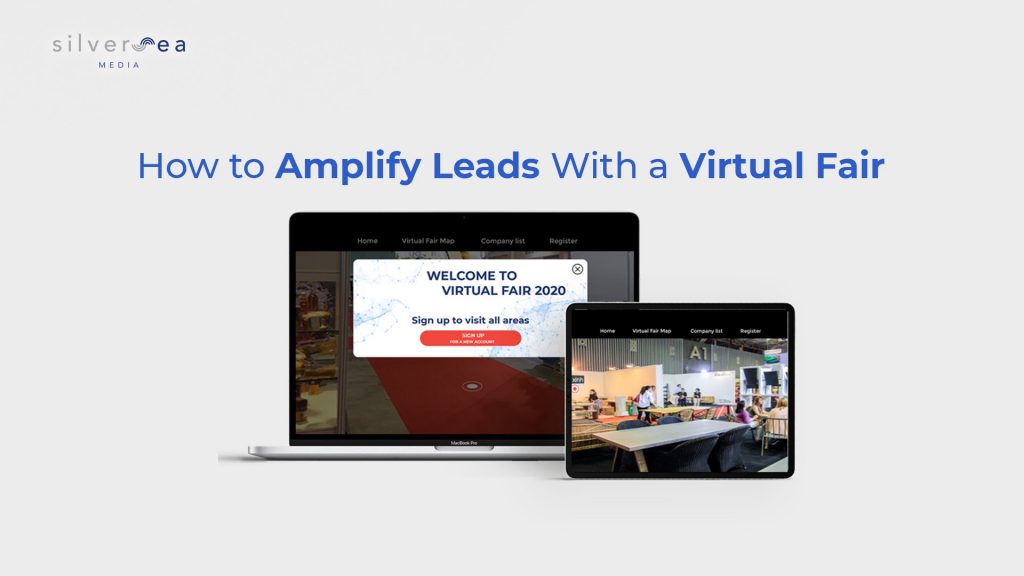 1. Develop a Compelling Registration Page
With a professional-looking registration page, you can drive attendance to your virtual fair if you cast a successful first impression. When done correctly, a registration page also helps illustrate the unique value proposition of your product or service at the moment someone first engages with your brand.
While a lot of your registration page design may depend on your company's current branding, you have a huge opportunity to make it the star of your event. Provide the important details (location, speakers, etc) in the registration page, along with bonus content like a promotional video, a list of webinar sessions, and testimonials from past attendees.
2. Engage a Global Audience With Real-Time Interactions
Prospects and customers can access your virtual fair through any smart device, from any corner of the world. They can watch videos, flip through brochures, and engage with your content in real-time. The option to chat with booth representations 24/7 can easily multiply engagement at a virtual fair.
What's more, you can directly interact with prospects through easy-to-use virtual avatars that have their own business cards. Each of your booth rep controls an avatar that allows them to talk with prospects and even participate in fun interactions turning the encounter into a friendly and efficient experience. Once you have maximised the contacts exchanged at the stands, you can follow up with these leads when they are still warm.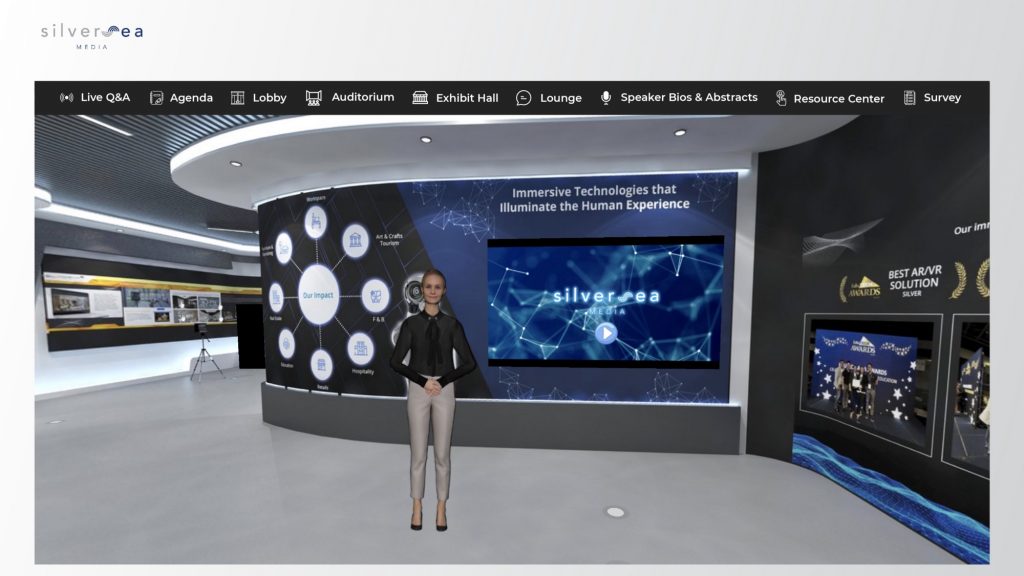 3. Allow Users to Download and Upload Content in Real-Time
Have your prospects download your brochures and informational videos, adding them to their virtual 'backpack'. Visitors can also upload content like business cards onto the platform. This is particularly useful if you are hosting a business networking event where visitors can explore and connect with stakeholders. Making all information from all parties paperless and efficient, visitors can have focused one-on-one chats with booth reps.
4. Host Engaging Webinars
Webinars are one of the most essential lead generation tools in content marketing, which is why you should include live or pre-recorded webinars in your virtual fair. Be it a webinar to nurture prospects or pitch your product, focus on conveying your brand message with maximum impact. Segment viewers based on how long they watch your webinar and start populating your lead sheet.
5. Integrate With e-Commerce
A virtual fair allows you to demonstrate products and negotiate prices in real time which makes online transactions a lot easier and quicker. You can direct visitors to your online shopping platform through different touch points on the booth. With the right virtual fair platform provider, you can make sure that your event is a smashing lead generating success.
Virtual fairs are suitable for any industry you are in. It's time to open up a new world of opportunities and demand creation with a Silversea Media virtual event.
Get in touch today, and let us help digitise your future!