As more people shift to remote working during the coronavirus pandemic, businesses are having to make significant changes to their everyday processes. For real estate, that means property tours are not always possible. In the era of social distancing, there's never been a better time to take advantage of virtual tours that provide a truly immersive property inspection. With the society settling into the 'new normal', virtual tours continue to prove that they are more than a fad or a nice-to-have tool — they are becoming a solution that real estate agents must have.
Why Be Good When You Can Be Great?
Unlike traditional visuals like photos and videos, Silversea Media's 4D virtual tours allow you to feel what it's like to really live there, taking a standard property search experience to something much richer. Our proprietary AR/VR technology allows architectural drawings to come to life if a site hasn't been built or renovated to completion. Clients can tour a space in high-resolution 3D, with graphics that provide navigation and additional information.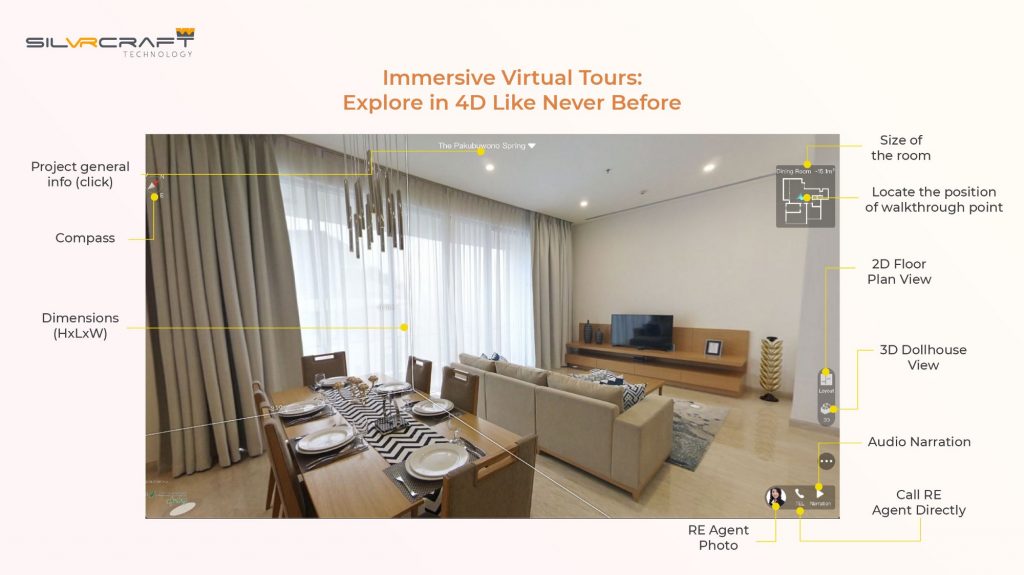 Have Them Look At Your Listings Longer
4D virtual tours have been transforming the real estate industry. Home buyers are using the internet more and more to search and explore properties online. In fact, property seekers are spending more time looking at listings that include a 3D tour than listings without. This is great for your Search Engine Optimisation (SEO) listings and gives buyers more time to emotionally connect with the space.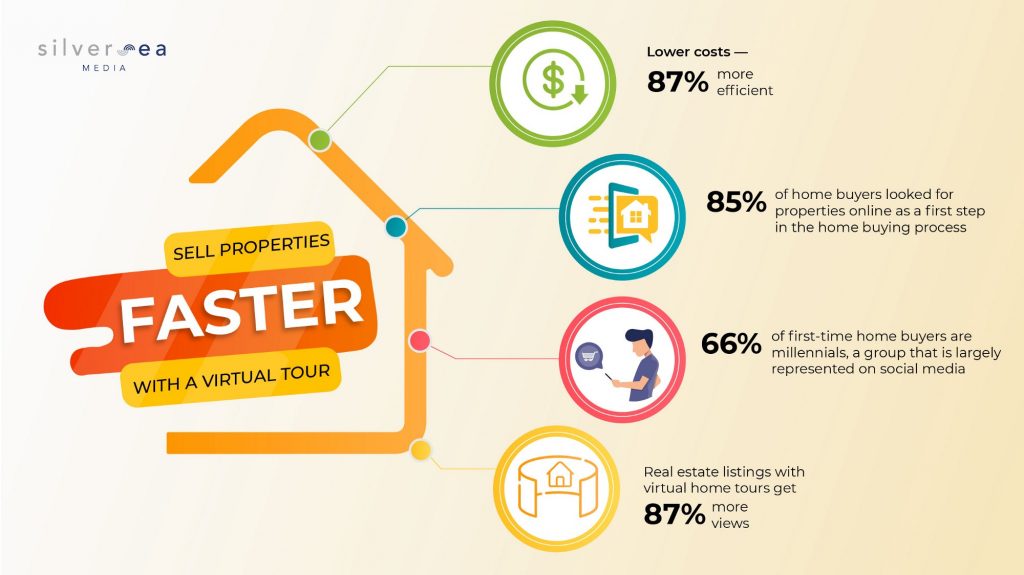 Virtual Walkthrough and Guided Tours
Give prospective buyers a life-like "walk through" of properties. Designed with test-fitting process in mind, 4D virtual tours allow agents to customise and share floorpans for specific tenant. Clients can get a real feel and understanding for a property's layout, size and design, complete with accurate panoramic outdoor views and customisable design themes.
They can easily access the tour through their web browser or mobile device and control the pace of the tour every step of the way. Options for storytelling include everything from short testimonial videos with animated graphics to full-blown site marketing productions.