As the COVID-19 pandemic continues to change talent acquisition processes, digital hiring solutions such as virtual career fairs become commonplace. Reduced costs are just one of the benefits of a virtual career fair. Attendees can visit booths, ask questions, gather information, and build networks from the comfort of their homes.
Want to set up a virtual career fair? Let's a take a look at these 8 important steps: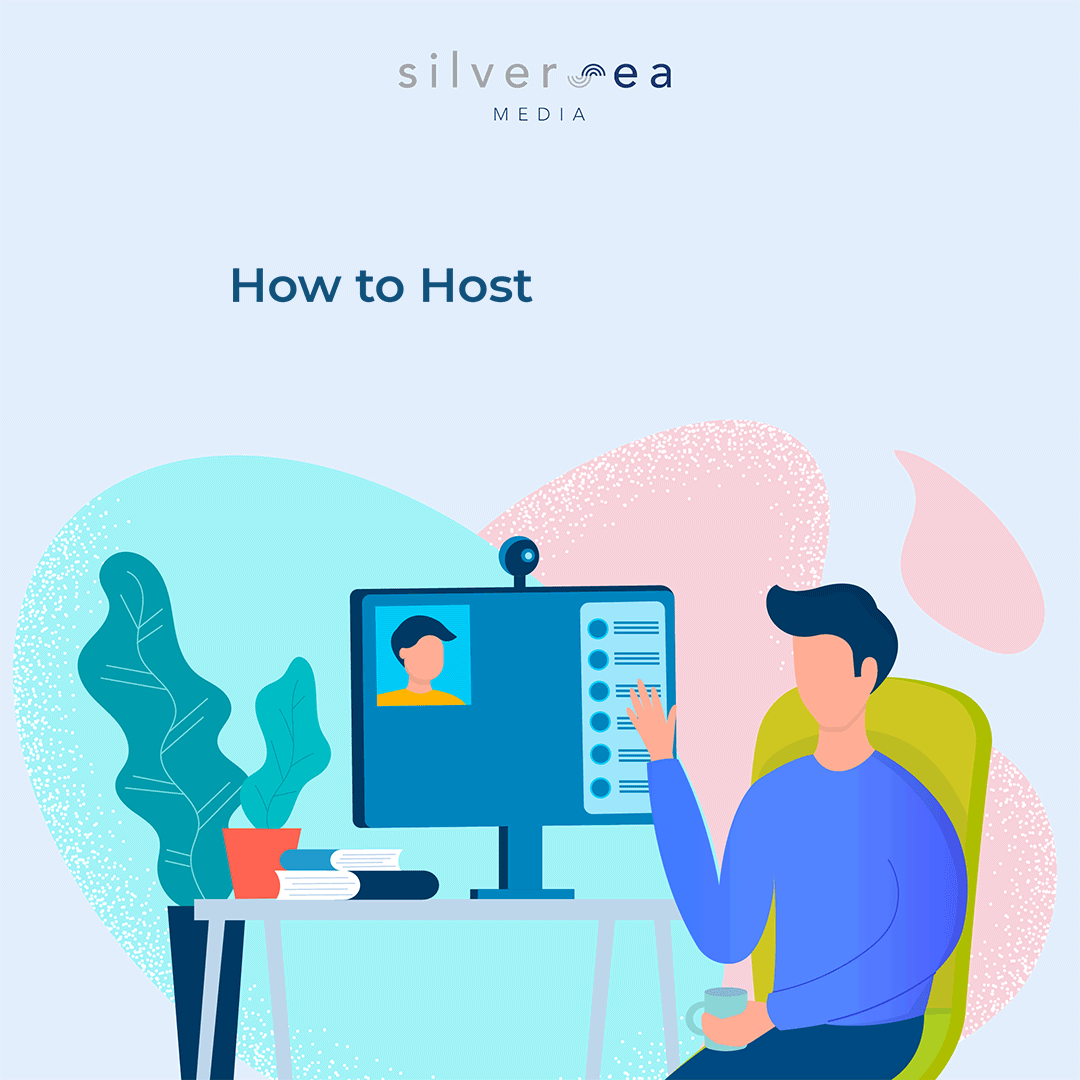 Develop a strategy and a timeline
Successful virtual career fairs don't happen overnight. An effective strategy that covers the basics and sets objectives must take place before the actual event. Make a list of everything you'll require, such as;
The best date(s) possible to host your virtual career fair, allowing your team at least 2–3 months to prepare
The number of attendees you expect
Your expenses. The cost of a virtual career fair depends on several variables, but it still generally costs a fraction of a traditional physical event.
Goals: do you want to conduct interviews during the event? And what is the success metric?
Decide on and write down your quantified objective (be it a certain number of candidates for the job, brand promotion, or lead generation) and use it to inform every decision you make.
Choose a virtual fair provider
Do your research and choose the best virtual career fair platform for your event. Generally there are two types of virtual career fair platforms on the market. The first one, or the more budget friendly kind, is a simple webpage with a chat window where visitors can chat to recruiters at a designated time. The other is a more robust solution that mirrors a physical event with branded halls, booths, webinars, and a resource centre.
The former is suitable for budget-conscious organisations that just want the basics. The latter is more suited to organisations to build their brand, have a wow factor, and incorporate more features.
Promote your event
Learn more about your target audiences and reach out to them through a range of platforms. Job boards, email, and social media are great channels you can use to market your virtual career fair. Make your advertisement unique and engaging, and also make sure to add a compelling landing page to your website for easy registration for attendees. The more diverse the selection of marketing vehicles used, the better the chances of reaching more potential attendees.
Set up attractive virtual booths
Much like how you pay for booths for your organization branding in real-life events, you can leverage a custom virtual booth that mirrors the feel of a physical event. Virtual career fairs have booths where visitors can obtain information, interact with your team, and network with other visitors. You may want to invest in promotional collaterals, such as videos, info packets, virtual tours, and many more. Make sure to offer downloadable collaterals to attendees.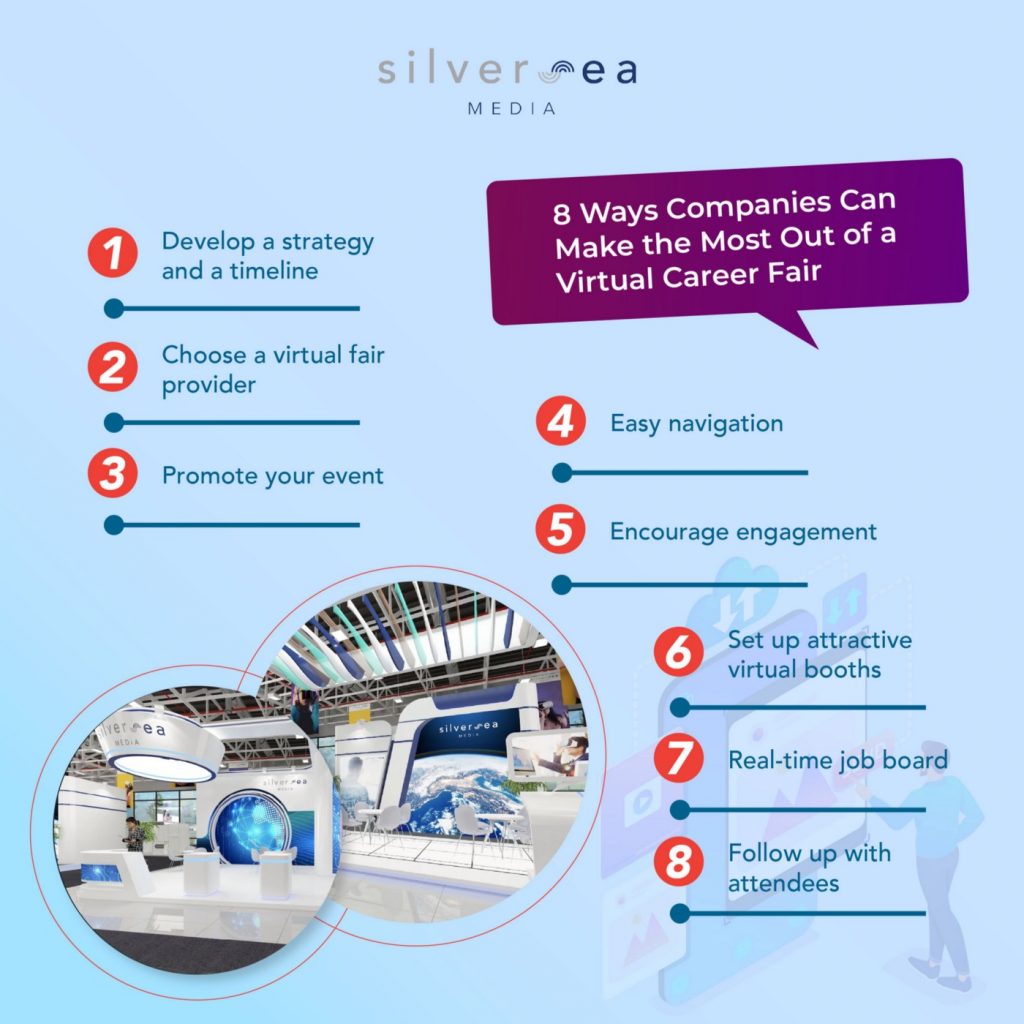 Easy navigation
Your virtual career fair should offer a remarkable user experience, enabling attendees to navigate throughout the event seamlessly. Make sure the attendees can access the essential elements of your virtual career fair (such as your booth, info packets, interview scheduling, networking lounges, among others) easily.
Real-time job board
Improve the job search and attract more qualified applicants with a real-time job board at the virtual career fair. Help candidates find their best-fit opportunities and reach out to them quickly. Provide them with detailed job information targeted to certain hiring personas.
Encourage engagement
A virtual career fair allows you to find great benefits from the high level of interactivity and impressive brand building that helps to keep your pipeline filled with quality candidates. Host a webinar and an interactive session where attendees can participate in live chats and Q&A. You may want to record your sessions to make them available long after the event ends.
Follow up with attendees
Congrats! You have executed your virtual career fair and even analysed the metrics. Now, you need to follow up with the candidates that your recruiters interacted with. Reach out to potential candidates that haven't applied yet or may have more questions. It is also beneficial to obtain direct feedback from job seekers. Find out what they enjoyed most about the event and have them offer suggestions for improvement.
Plan your virtual career fair today, thank us later: https://silversea-media.my/immersive-event/