Digital tools to sell, buy and rent a home have become the norm and are contributing to better consumer experiences. These new tools include virtual staging, in which images of a property have true-to-life decor added to them digitally using 3D modeling. What's more, virtual staging has proven to be a great alternative to traditional home staging because you get many of the same benefits for a small investment.
If you're selling a home, here's why virtual staging is the better way to quickly sell your home than traditional home staging: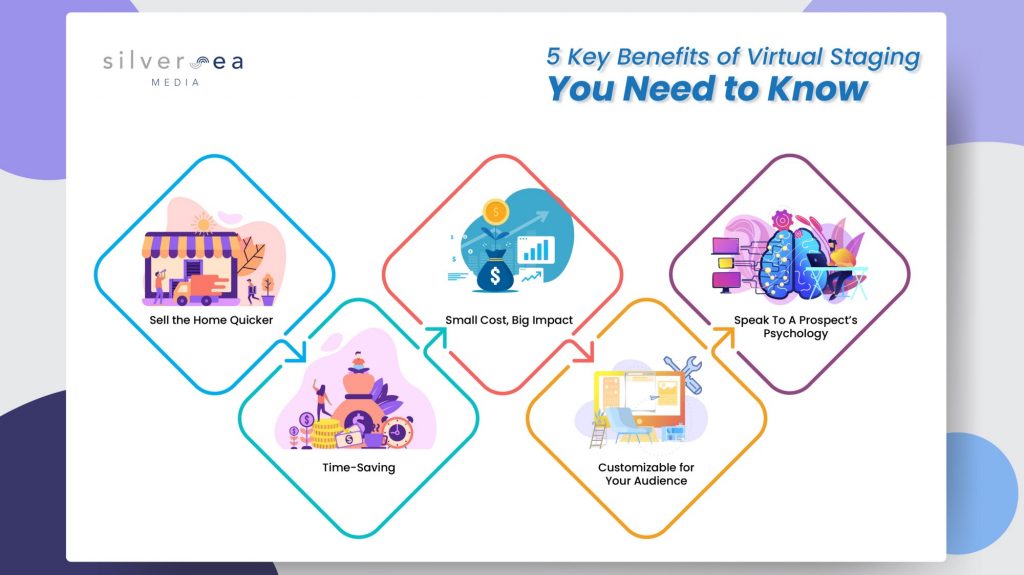 Sell the Home Quicker
It is a known fact that selling a house is a stressful and time-consuming process in the present competitive scenario. With traditional staging, there is a delivery timeline that delays your efforts. It requires several parties and a lot of man-hours. This means that the period when you decide to sell the house and when you actually list it will depend on how fast the house can be prepared.
Meanwhile, virtual staging can be done within less than three days. That allows you to get your home on the market faster with the beautiful images it creates.
Small Cost, Big Impact
Everything that is needed for virtual staging is based on digital technologies. That explans why the cost of staging a home digitally is about 90 percent lower than that of real staging. With just a considerably small amount of money, virtual staging allows home sellers to create a stunning online display of their properties and showcase every detail to its highest potential.
Customizable for Your Audience
Professional 3D designers can portray a home's interiors in the most brilliant manner, personalized to the style and preference of your target market. They can make it look rustic, contemporary, minimalist, or industrial, you name it. Moreover, virtual staging gives you more than just the promise of a 'beautiful skyline'. You can determine the design of the surrounding neighborhood and sets the backdrop of the life of someone who could live there.
Speak To A Prospect's Psychology
Visually-appealing home listings are key to attracting prospects' interests. With virtual staging, you can highlight the value of an empty or an unbuilt property while letting prospects imagine all the possibilities of living there. You want them to feel inspired as they see their future home. Virtually staged properties allow prospects to visualize their own items and to determine what they should do to make it feel like their own homes.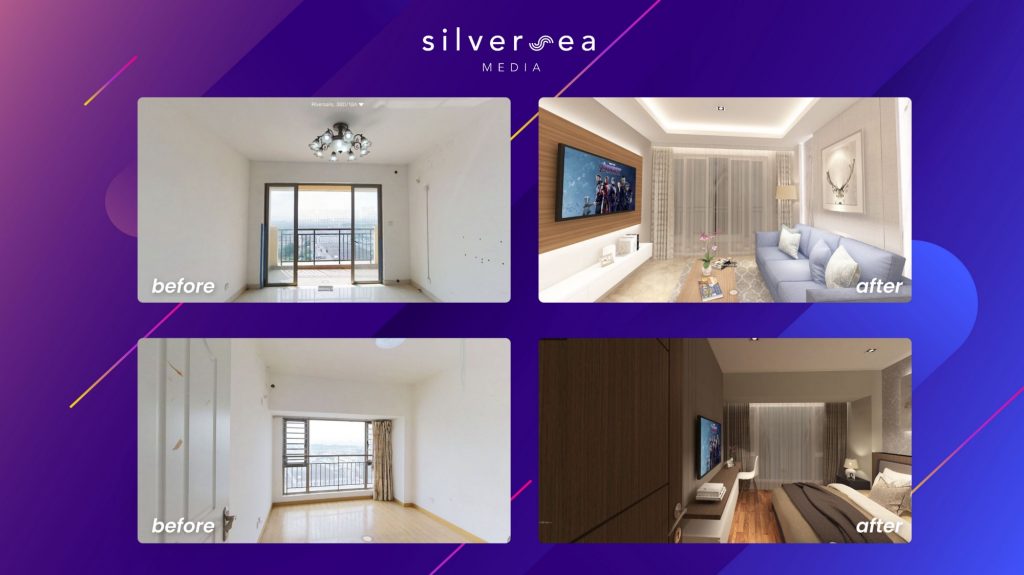 3D Floorplans and Virtual Tours
When it comes 3D visualisation, it is important to incorporate other immersive elements in your presentation. For instance, you can use 3D floorplans to hight the value of a property by demonstrating its unique features, such as glazing walls or big windows.
360 degree virtual tours, based on 3D rendering and 3D visualisation are also powerful. Prospects can tour a space in high-resolution 3D, with graphics that provide navigation and additional information. They can easily access the tour through their web browser or mobile device and contol the pace of the tour every step of the way.
The main goal of virtual staging is to bring out a home's best features. This could be the interior, the view, the layout or any other features that stand out in the home. During a virtual staging, Silversea Media will give you a customized strategy to highlight the home's strongest features that bring out its value. Our virtual staging, rendering, and virtual tour solutions allow you to transform a home or a blue print into an amazing 3D render for a great cost.
Inspire buyers and close faster with our immersive solutions.